All of the 90 Essential Nutrients for under $2 a day
- Your Choice -
Select Either Package for $59.50 ~ Less Than $2 a Day for All of Your 90 Essential Nutrients.
What's the Difference Between the Two?
The Basic package contains Ultimate Classic and is a bit more potent.
The Essential Package contains Ultimate Tangy Tangerine and is more palatable.
Both packages contains all of the essential 90 nutrients that Dr. Wallach recommends for good health including:
(60) essential minerals,
(12) essential amino acids,
(16) essential vitamins, and
(3–4) essential fatty acids.
See individual products below for details.
The Basic Mighty 90 Pack
 $84.35    $59.50 
Buy (2) and Save $11.30 on Shipping
$168.70    $119.00 
~ OR ~
The Essential Mighty 90 Pack
$84.35    $59.50 
Buy (2) and Save $11.30 on Shipping
$168.70    $119.00 
~ Supplemental Facts ~
Products Contained in the 90 Essential Nutrients Packages
Ultimate Classic Included in the Basic Mighty 90 Pack

Ultimate™ Classic® features Majestic Earth™ Plant Derived Minerals™ plus a complete array of vitamins and key nutrients for optimal health.
$60.00  $42.00 
Ultimate Tangy Tangerine Included in the Essential Mighty 90 Pack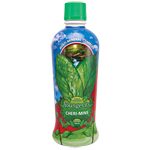 Great-tasting Majestic Earth® Ultimate Tangy Tangerine® contains a wide spectrum of vitamins, minerals, amino acids, and other important nutrients to help busy people maintain good health.
$60.69  $42.50 
Ultimate EFA 60 Included in Both Mighty 90 Packages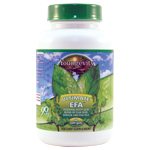 A proprietary blend of essential fatty acids from borage, flax and fish oils. Used as part of a healthy diet, essential fatty acids may support the body in many ways, especially coronary function.
$29.29  $20.50