Athletic Health Pack Original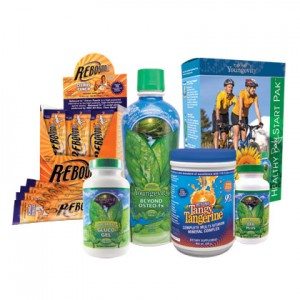 Optimal health is important for everyone. However, for individuals who are extremely active, your body requires extra support and maintenance. The 90 Essential nutrients provide the foundation for all athletes, but we've added some key supplements to care for your bones & joints and to provide you with access to quick, continuous energy for workouts, competitions, and any other event requiring physical activity.
Includes:
(1) Beyond Tangy Tangerine® – 420g canister,
(1) EFA PLUS™ – 90 soft gels,
(1) Beyond Osteo-fx™ – 32 oz,
(1) Rebound FX – 30ct Stick Pack
(1) Ultimate Gluco-Gel – 120 Capsules
See Individual Products for Details.
Retail $247.14    Your Price $173.00
Add ACT for more energy for a vigorous sustained workout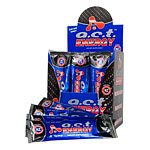 ACT Sticks
A.C.T. Energy On-The-Go provides you with an advanced, all-natural energy boost that will last for hours in a convenient stick pack.