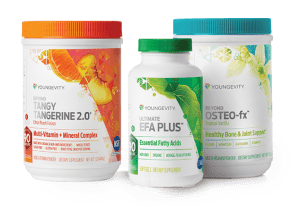 Our Healthy Start Packs contain all of the 90 essential nutrients plus much more. All of our health packs include the Healthy Start Pack. If you don't have specific health issues and want to maintain a healthy lifestyle, this is the kit for you!
Each pack provides broad spectrum foundation nutrition and includes:
(1) BTT 2.0 Citrus Peach Fusion – 480g canister,
(1) EFA PLUS – 90 gel caps,
(1) Beyond Osteo-fx powder – 357g Canister,
See the individual products above for details.
Your Price $146.95
Substitute the New and Improved BTT 2.5 for the BTT2.0 above.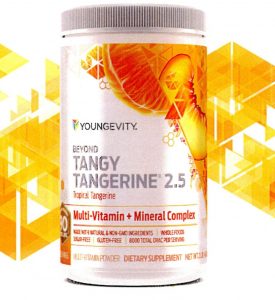 We've upgraded our BTT 2.0 formula and are excited for you to experience our improved BTT 2.5 formula!
BTT 2.5 upgrades include:
* Addition of Methylfolate, the active form of folic acid, that is more easily absorbed by the body to help reduce folate deficiency.
* More Beet Root powder to support cardiovascular health.
* Enhanced citrus flavor.
Same Price of just $146.95