Merry Christmas and a Happy, Healthy New Year!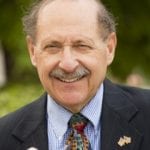 We have been affiliated with Doc Wallach for going on 25 years now and I can't tell you how much we have benefited from his wisdom, dedication and tireless effort in bringing life changing products and protocols to the world. As a Youngevity Independent Distributor it was our mission for creating Mighty-90.com over 10 years ago was to provide everyone with quick, simple access to Doc's products at the most affordable prices available.
Wholesale Pricing.

No Sales Tax.

Nothing to Join.

No Fees to Pay.

Ordering Assistance Available by calling (800)515-8297.